Rollin' Deep
Mobile Pizza Kitchen by Little Star Pizza
ROLLIN' DEEP is a mobile pizza kitchen brought to you by Bay Area favorites, The Star and Little Star Pizza. After 20 years, we're taking this show on the road and bringing our award-winning pizzas wherever there's a crowd! From music festivals to family events, we'll be there serving up thin crust and deep dish all day!

Modern kitchens are decked out with large ovens burning at hundreds of thousands of BTUs, refrigerators to store the day's fresh cut ingredients, food warmers, appliances and line cooks to make it all happen.

We have all of that as well as our friendly staff! We bring our mobile kitchen to each event and make all pizzas on site. From rollin' deep dish dough to tailoring toppings, it's all done on the premisis.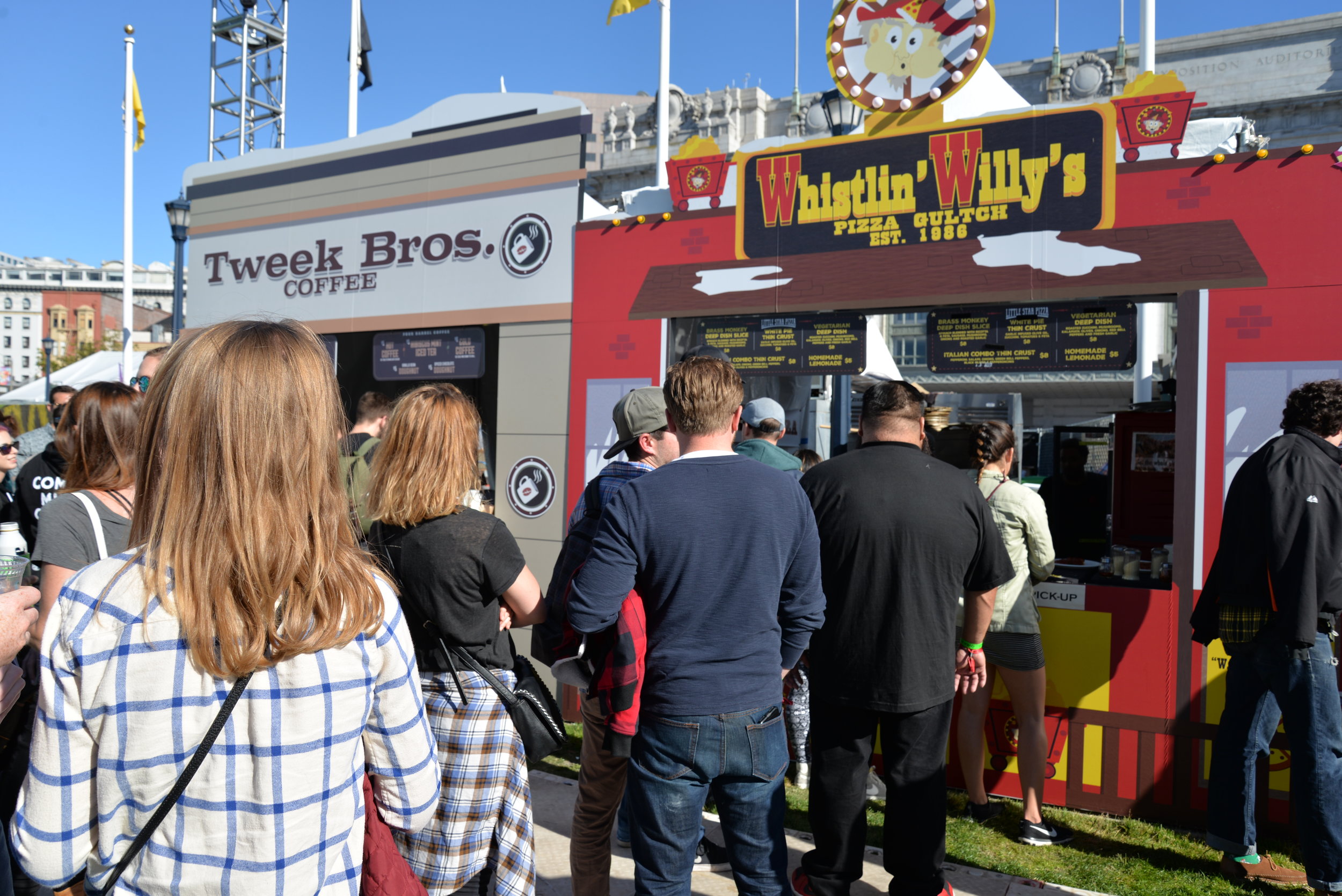 UPCOMING EVENTS
BOTTLE ROCK
MAY 25 - 27
CLUSTERFEST
JUNE 1 - 3
OUTSIDE LANDS 2018
AUGUST 10 - 12
PAST EVENTS
COMEDY CENTRAL PRESENTS COLOSSAL CLUSTERFEST
June 2 – 4
CRAINWAY PAVILION
July 3
OUTSIDE LANDS MUSIC & ARTS FESTIVAL
August 11 – 13
20TH ST BLOCK PARTY (SAN FRANCISCO)
August 19
MONTEREY JAZZ FESTIVAL
September 15 – 17